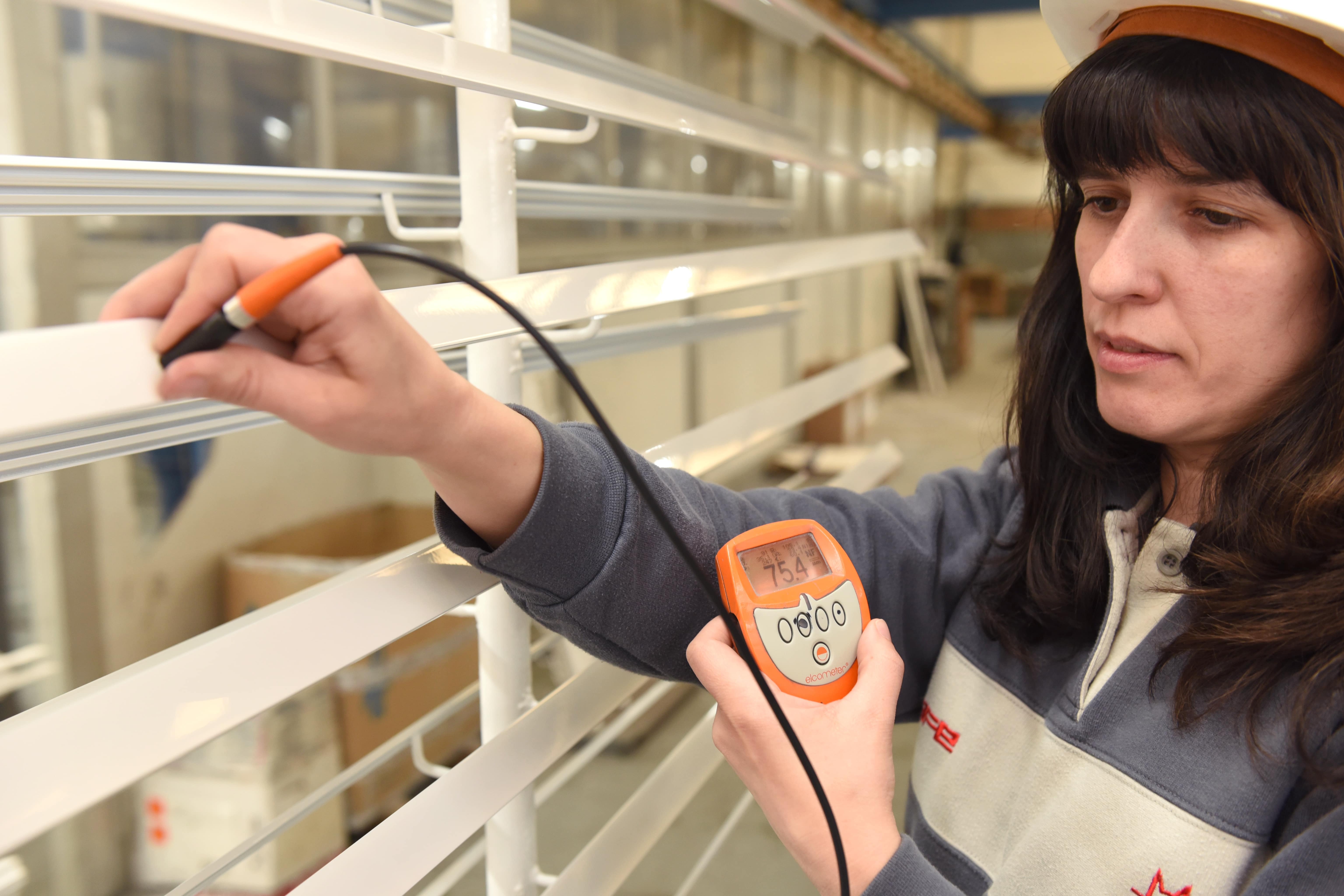 The powder coating process consists of two distinct phases: pre-treatment and polymerization, during the procedure the aluminum profiles are placed in the
backstage or baskets.
The pre-treatment is the beginning of the acid/chemical deoxidation of the profiles, followed by 3 rinsing water until passivation in a Zr/Ti bath.
These are then dried in a chamber at a temperature no less then a 150ºC.
In the painting is given a final finish to the profile, in order to provide you resistance and, in addition, satisfy the aesthetic requirements of the customer.
Through an air carrier, the profiles are inserted into a paint booth in which, the ink powder is deposited electrostatically on them. Then the profiles are sent to an oven at a temperature of 200 º C, for 10 min where the polymerization of the ink is given in the profile.
TAFE has a powder coating technology that allows maximum agility in the service it provides.